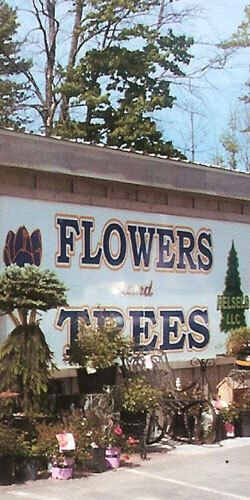 Garden Center
We keep a wide variety of plants in stock at our garden center. With dozens of kinds of flowers, bushes, trees, perennials and annuals in stock, we can help make your landscape the best that it can be.

We have twenty years of experience landscaping, and twenty-five years of experience growing trees. We keep over two thousand trees in stock, and offer a wide selection of landscaping services including hydroseeding and rock wall formation... we can even build a waterfall as part of your landscape!

In addition to providing landscaping services, we sell products to help keep your landscape in top condition - we carry lake-safe fertilizers, wood chips in red, brown, gold, black and natural, and many other landscaping products.

We will travel anywhere in Michigan, so it's not a problem if you live outside the Cadillac area. If you have any landscaping needs, call us today at 231-779-1414!